ADVANTAGES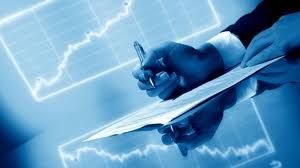 SEMANTIK Provides "Anytime" Translation Services

We're open 24 hours a day, 7 days a week, all year round, with a large on-site staff. We're equipped to provide high volume, same-day, overnight and weekend services. Our round-the-clock service makes it possible for you to get your work done when you need it. Further, our ten in-house translators and more than five hundred associate translators give you superior translations in over forty languages. Further, we offer localization services in more than twenty languages, and translation across a wide variety of print and electronic media types.


SEMANTIK is committed to your confidentiality and security

Your brand, your information and your proprietary processes are safe with us. Our facilities are secure and our personnel are committed to protecting your intellectual property. We have invested substantially in both network and physical security to ensure client confidentiality and information security.

SEMANTIK translations are correct and precise, and have just the right nuance and style for your audience.

All of our translators hold degrees in translation and/or professional accreditation. Many have more than a decade of translation experience in a variety of fields and media. We have trained lawyers, scientists, advertising, communications and other field-specific translators, editors and other professionals. And we have former university linguistics professors, researchers, terminologists, proofreaders, as well as project managers and client service professionals to ensure our translation, revision and quality control meet and exceed your expectations. We deliver the right translations for the right audience, in the right context and media. Why? Because we live here!

Our Technology & Tools

Client portal
We offer our clients 24-7 access for quotes, RFQ's, to follow project status or review budgets.

Workflow automation
Our team uses specialized workflow tools to automate many steps of your project. This keeps the process moving quickly and maximizes efficiency.

Terminology management:
Using approved terminology is critical to smooth running localization projects. Our management tools ensure that our teams develop, maintain and apply the correct terms for your products and organization.

Translation memory
Translation Memory technology is a core component in a translator's toolbox. It creates an environment for the translator to work, automatically saving every sentence that we translate to a database we maintain exclusively for you. When the same or similar sentences appear in new versions of the your source text, the tool automatically recycles the translation or presents the translator with the previously translated sentence for editing. This greatly enhances the productivity of our translators, saving time and money for you while ensuring consistency and adherence to previously approved work.

QA testing environments
We have invested in extensive infrastructure and tools for our QA Test labs. We maintain foreign language versions of all major operating systems and platform technologies to replicate your customers' experience. These virtualized test environments enable us to efficiently deploy any configuration without significant setup at multiple stages of the project.