Our Team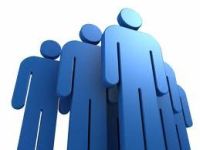 SEMANTIK provides a dedicated, capable team committed to client satisfaction
SEMANTIK's skilled and experienced staff and the company's commitment to quality control ensure accurate translations that enable organizations to communicate clearly and effectively. SEMANTIK offers superior translation services featuring our unique, six-stage quality assurance process and a committed team of highly skilled professionals.

Our translators meet the world's highest linguistic standards because they are:
Native speakers of the target language
Members of major professional associations
Tested regularly in the terminology and culture of their target industry
Degree holders in translation, linguistics, or interpreting
Industry veterans with extensive work experience in their field(s) of expertise
Our highly skilled professional translators are qualified, bilingual native speakers. They are selected based on their experience and special areas of expertise. Our thorough selection process ensures we deliver a service that meets with your expectations. This enables us to provide you with the highest possible linguistic quality in a current cultural context. Every completed SEMANTIK translation is double checked for quality by a proofreader and editor before we deliver the finished document to you.