Consecutive Interpreting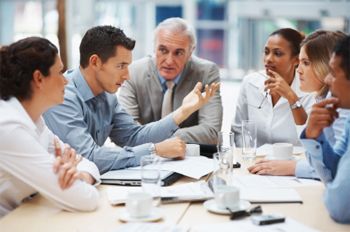 Our professional language interpreting services can help you to communicate with non-English speakers in a wide range of situations. Our interpreters are all highly qualified professionals. Accuracy comes as standard. Interpreting is a crucial service for many organisations operating in an increasingly multicultural society, and in a global marketplace.

With Consecutive Interpretation, the interpreter speaks after the source-language speaker has finished a sentence, message or even an entire speech. This style of interpretation is used commonly in court, in job interviews, at business presentations and small group meetings.

It is important for an interpreter to take notes or memorize. Full meaning of whole thoughts of the source-language message to be understood before rendering it in the target language. This affords a truer, more accurate, and more accessible interpretation than does simultaneous interpretation.

We can help in a variety of sectors:
financial
insurance
healthcare
pharmaceuticals
IT and technology
engineering
media
retail
local government

Legal and court interpreting
The interpreters we supply for legal work are subject to stringent tests, constant assessment and frequent refresher training – all to ensure their translation work achieves the highest levels of accuracy.