Desktop Publishing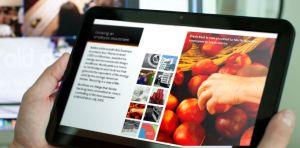 Desktop publishing (DTP) services can be a critical element in a translation project. Many translations involve typesetting, graphics, website layouts, etc. Our desktop publishing teams specialize in high-quality, translation-related design services, graphic design, documentation and graphic localization projects with fast turnaround.
When sending documents to SEMANTIK rest assured that all available effort is placed to:
Keep inter-punctuation and layout across all language versions consistent
Find and correct all corrupted fonts
Layer all of your requested revisions
Correct all unauthorized departures from your source files
Notify you of all irregularities in the translated content and all occurring errors

SEMANTIK guarantees all of this while abiding to the typographical rules of the target language, and most importantly, by abiding to your deadlines.

SEMANTIK continually aims to add value to the overall production processes while maintaining basic service principles such as;
quick responsiveness to issues as well as general correspondence
placing emphasis on strong communication and being flexible at adapting to your needs
Desktop Publisher Team

Having our designers in-house provides us with absolute control over quality and the delivery time schedule. Furthermore, our designers are able to communicate with our project managers seamlessly and in real time, exchanging ideas and feedback about any given project.

Our desktop publishers are trained in the translation process and work hand-in-hand with translators, editors and proofreaders to ensure that the final product reflects the most accurate and up-to-date version of the text.

A key element of the desktop publisher's function is to evaluate each project visually to ensure it is acceptable from a cultural point of view. Certain graphics and color choices may be offensive in some cultures and need to be adapted to the local market. Design can also carry some grammatical implications, as certain countries use characters and punctuation differently.

Our desktop publishing teams specialize in the fast turnaround of high-quality documentation and graphic localization projects.