Voice Over and Multimedia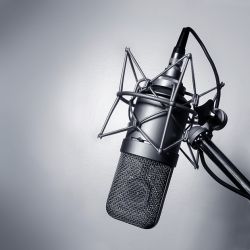 SEMANTIK has done extensive work to develop its Voice Over and Media Production services in order to offer a complete package of translation and localization services to clients across a wide range of languages.
SEMANTIK completed Voice Over and dubbing projects for:
Customer support programs, DVD Transcription, films, human resource presentations, interactive educational programs, multimedia applications, multimedia training programs, company presentations, online training programs, on-screen graphic text translation, product demonstrations, promotional videos, radio advertisings, script translation adaptation for narration, subtitling services for web movies subtitling YouTube.
Our voice talent is available in Turkish, Arabic, Farsi, Hebrew, and other regional languages and dialects. We also offer audio enhancement, script preparation and post-production services.